Foxconn to invest additional 700 million USD in Vietnam
Foxconn Technology Group, the world's largest provider of electronics manufacturing services, will invest an additional 700 million USD in Vietnam in 2021, said Taiwan News on Wednesday.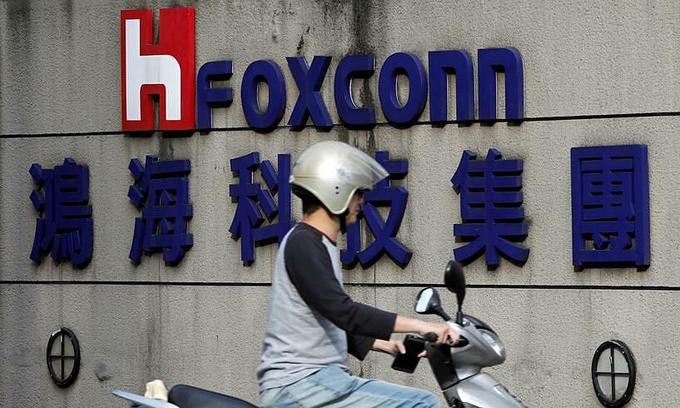 A motorcyclist rides past the logo of Foxconn, the trading name of Hon Hai Precision Industry, in Taipei, Taiwan March 30, 2018. Photo by Reuters/Tyrone Siu.
The electronics giant is aiming for 10 billion USD in revenue in Vietnam this year. Foxconn already invested 1.5 billion USD in Vietnam by the end of last year, but its latest plan would add 10,000 jobs this year.
Taiwan News cited sources from Vietnam News that one of Foxconn's projects is to build a 270 million USD Fukang Technology Company factory in the northern province of Bac Giang. This project is invested by Foxconn Singapore PTE and has been granted the investment license by Bac Giang. The factory, when completed, will have a capacity to produce 8 million computers a year, including iPads and Macbooks.
Source: https://vietnamtimes.org.vn/